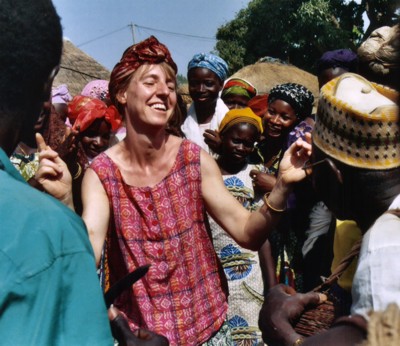 I present here my photographs from several amazing trips I took to West Africa. The colorful photos represent images of life of the Dagara, Peul and Gourmantche people in Burkina Faso, and some images are of Dogon settlements in Mali. My intention is to depict the simplicity, vitality and richness of their lives and bring out the beauty and their strength.
My time in Burkina was filled with happiness and joy. I did what I loved doing; singing, dancing, ritual, traveling, sleeping in mud huts and living a very simple life. With that spirit, I took these pictures.
The images are grouped by subject, some are interspersed with music that I recorded in the field and some will have little stories added to them.